Professional Structural Drying Services
Flooding, pipe bursts, and other forms of water damage can be devastating to your home or business. The disruption in your daily life or your work productivity can feel like a greater loss than the disaster itself. If your property has suffered water damage, you can turn to the experts of ServiceMaster RRH! We'll help restore your structure, furnishings, and other belongings by providing professional drying services – and fast!
Our water damage services include the following:
Unexpected Flooding
Heavy Rain or Storm Damage
Leaking Roofs
Backed-Up Sewer Drain
Dishwasher or Washing Machine Overflows
Overflowing Toilets
Bathtubs or SInks
Hot Water Tank Floods
Crawlspace or Basement Water Damage
Sump Pump Failures
ServiceMaster RRH specializes in drying any size structure or level of water damage. We thoroughly restore the area by using the most advanced processes, sophisticated moisture detecting tools, and state-of-the-art drying equipment. Our goal is to ensure that all potentially hazardous conditions are removed or treated before beginning the water damage repair.
Our drying services include the following:
Removing both affected carpets and pads if carpets cannot be salvaged
Drying the affected areas with specialized drying equipment including high-velocity air movers and dehumidifiers
Reinstalling new pads and carpeting that have been properly dried, cleaned, and deodorized
Cleaning of upholstery and other damaged furnishings
Removal of all drying equipment
After the drying process is complete, our technicians will perform any water damage repair that is necessary. After assessing the level of structural damage, ServiceMaster RRH will work quickly to bring your property back to its pre-loss condition. Drywall, ceilings, and floors will be repaired, followed by reinstallation, cleaning, and deodorization of contents and surfaces.
When the unforeseen happens, call on ServiceMaster RRH. We provide the best structural drying services, so call us immediately if you require water damage restoration. Our technicians are available 24/7/365 to handle your emergency.
With locations in Ashland, Rhinelander, Superior, and Duluth, we can get your water damage fixed fast and get your home or business back to its original state fast.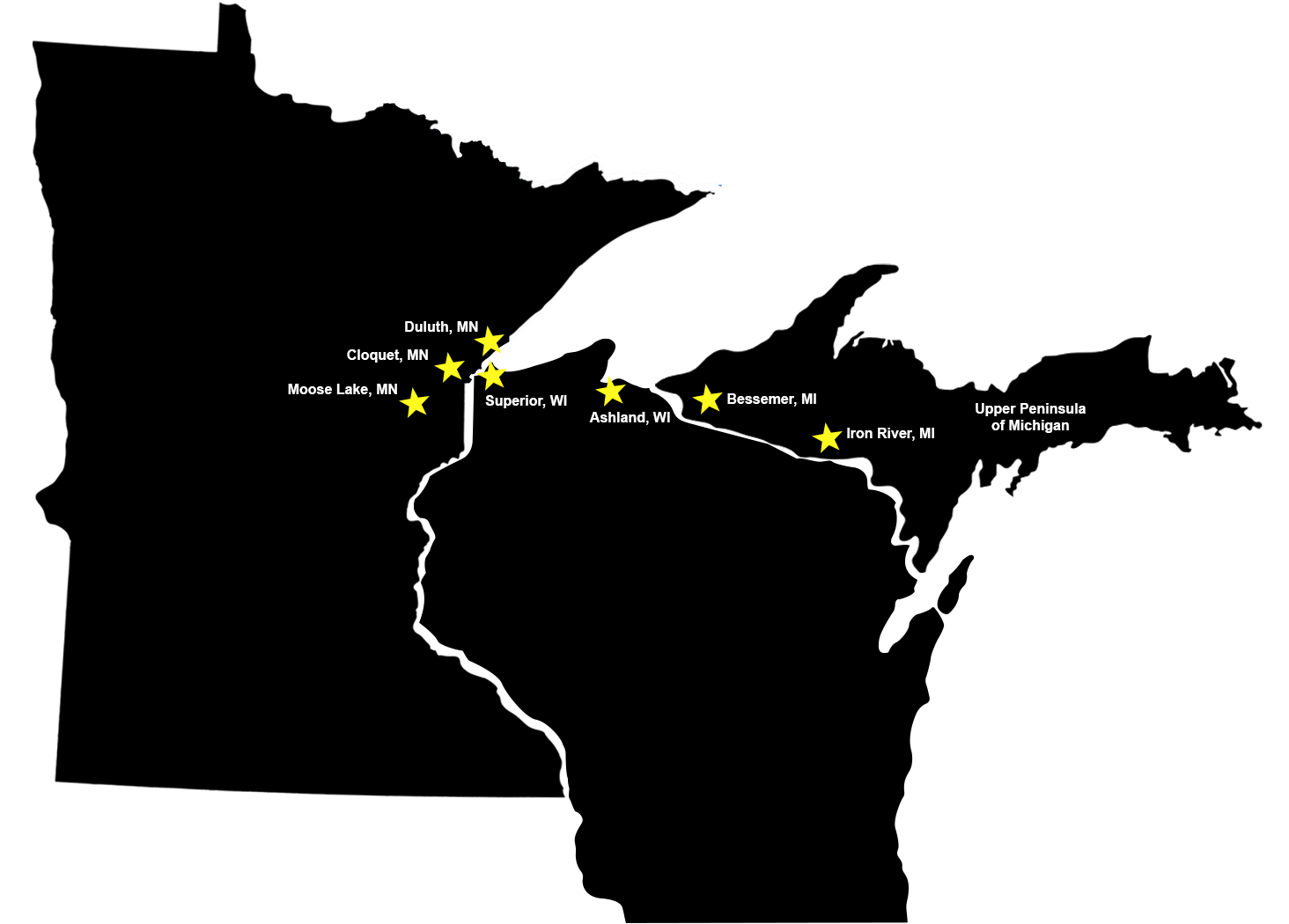 Your business can't afford to be closed another day. Get water damage fixed and your business back to normal FAST.